Refine Your Results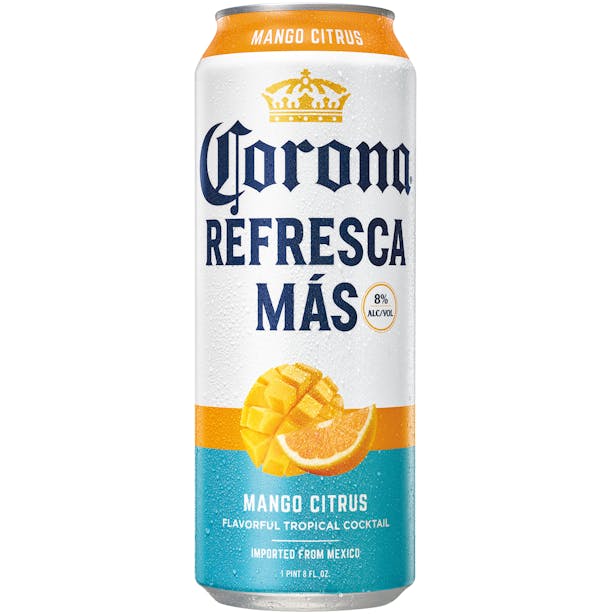 Corona Refresca Mas Mango Citrus 24 oz. Can
Taste the tropics of Mexico with this Corona Refresca Mas Mango Citrus Spiked Tropical Cocktail that…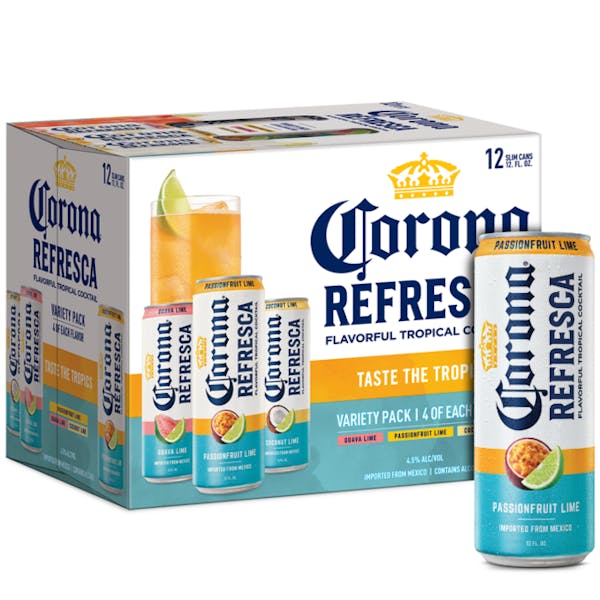 Corona Refresca Variety Pack 12 pack 12 oz. Can
Taste the tropics of Mexico with this Corona Refresca Spiked Tropical Cocktail Variety Pack that del…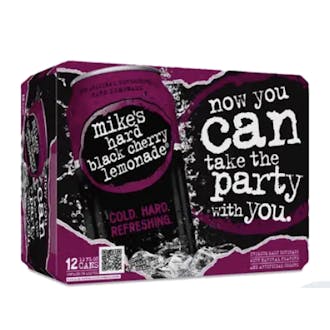 Mike's Hard Black Cherry Lemonade 12 pack 12 oz. Can
Welcome to the darker side of lemonade. Bursting with flavor, mike's hard black cherry lemonade will…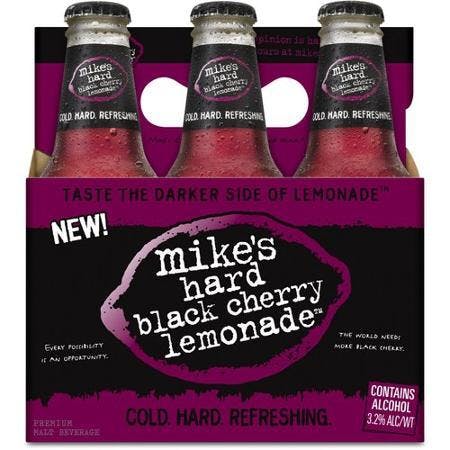 Mike's Hard Black Cherry Lemonade 6 pack 12 oz. Bottle
Welcome to the darker side of lemonade. Bursting with flavor, mike's hard black cherry lemonade will…

Mike's Hard Black Cherry Lemonade 23 oz. Can
Welcome to the darker side of lemonade. Bursting with flavor, mike's hard black cherry lemonade will…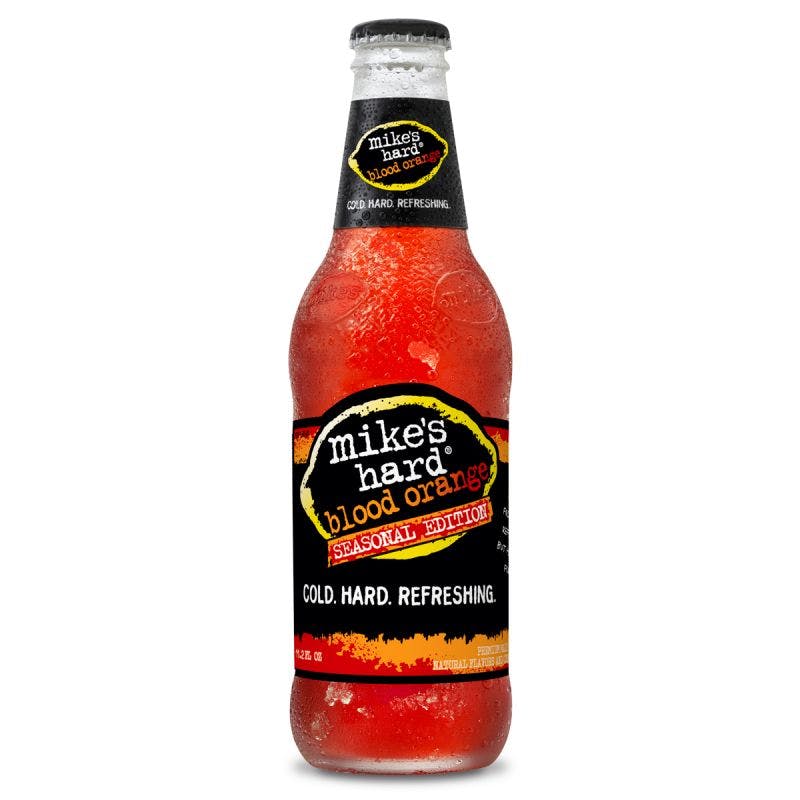 Mike's Hard Blood Orange Seasonal Edition 6 pack 12 oz. Bottle
Seasons change, but Mike's obsession with quality and new and intriguing flavors never does. Less sw…

Mike's Hard Cranberry Lemonade 23 oz. Can
On one hand you've got sweet. On the other hand you've got tart. Right in the middle is mike's hard…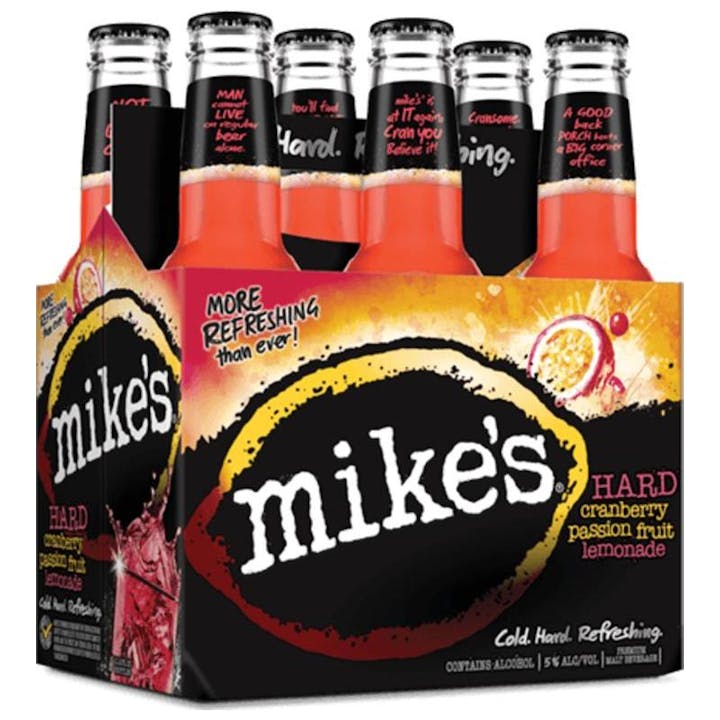 Mike's Hard Cranberry PassionFruit Lemonade 6 pack 12 oz. Bottle
With an aroma of pleasant cranberry notes, Mike's Hard Cranberry Lemonade is a little more berry-for…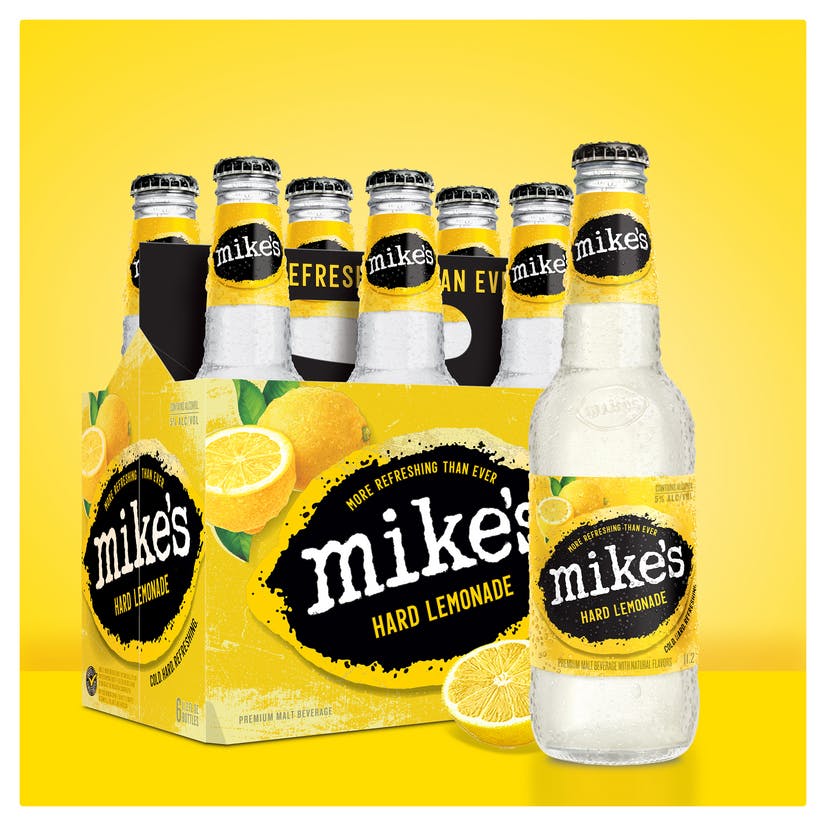 Mike's Hard Lemonade 6 pack 12 oz. Bottle
A hard day calls for a hard lemonade. The ultimate refresher, Mike's Hard Lemonade combines natural…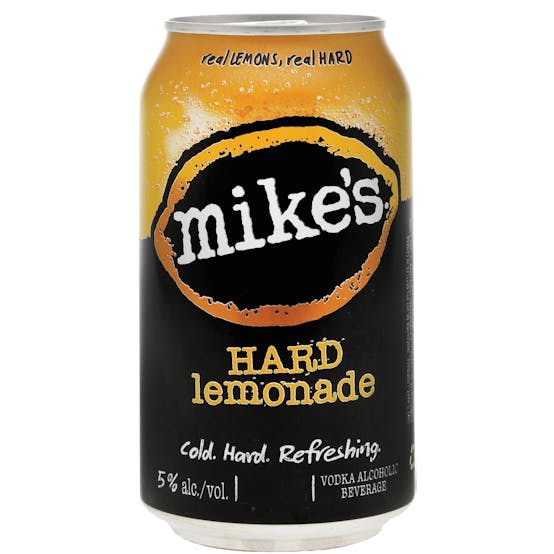 Mike's Hard Lemonade 12 pack 12 oz. Can
A hard day calls for a hard lemonade. The ultimate refresher, Mike's Hard Lemonade combines natural…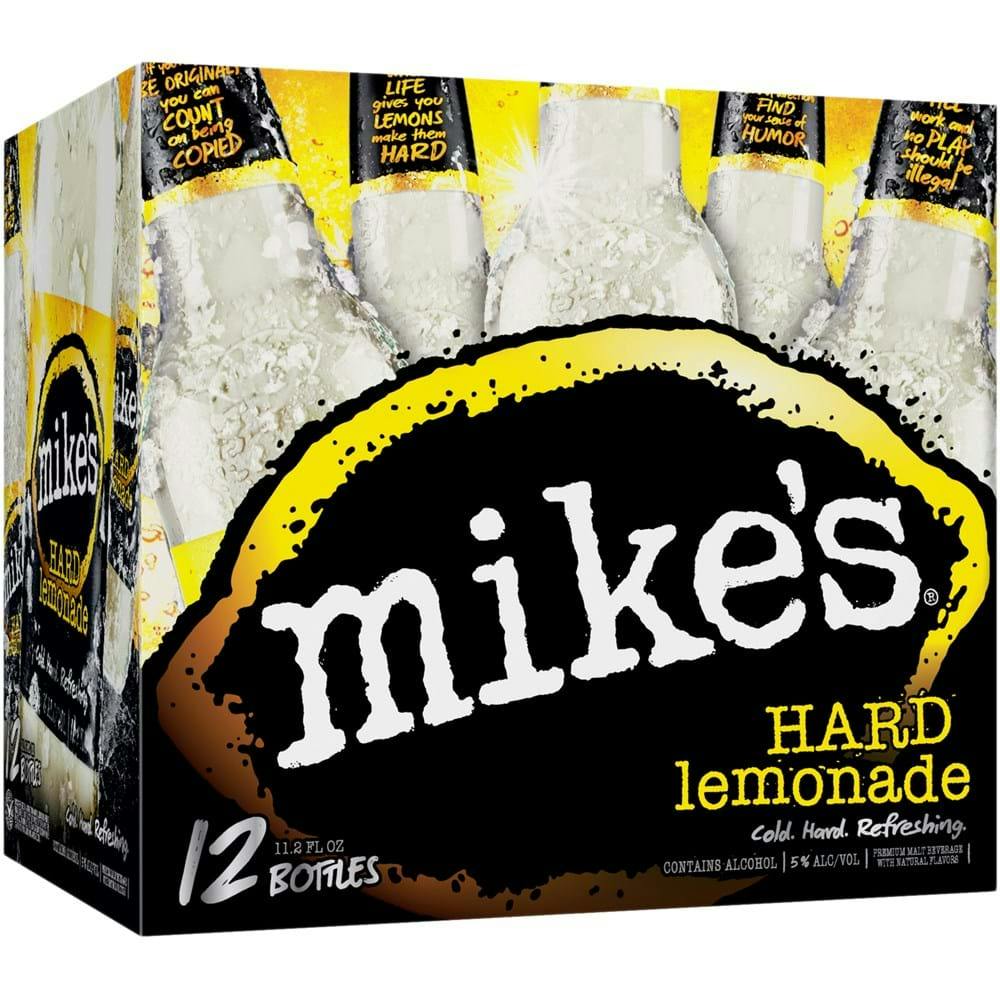 Mike's Hard Lemonade 12 pack 12 oz. Bottle
A hard day calls for a hard lemonade. The ultimate refresher, Mike's Hard Lemonade combines natural…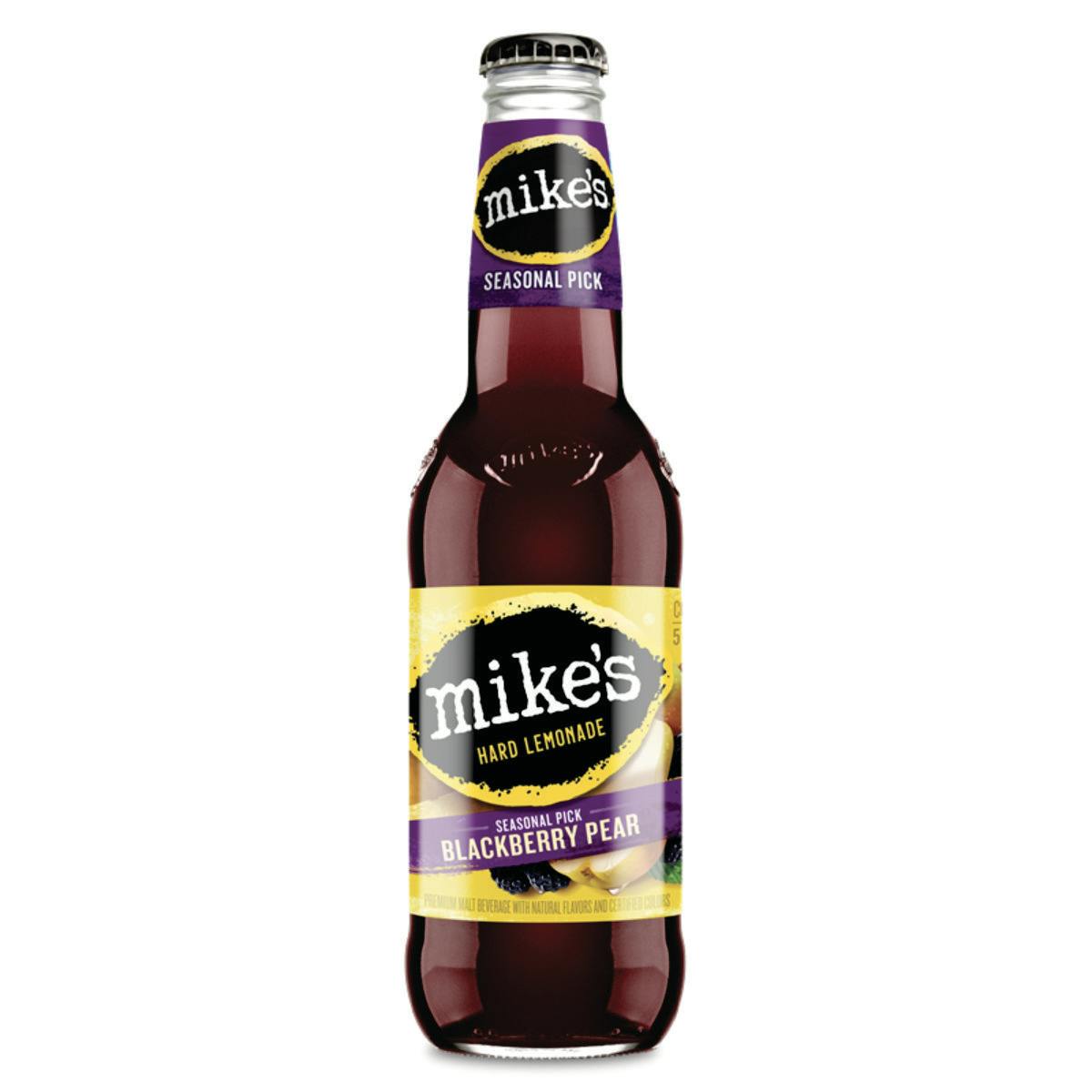 Mike's Hard Seasonal Blackberry Pear Lemonade 6 pack 12 oz. Bottle
Sweet and refreshing blackberry and pear flavors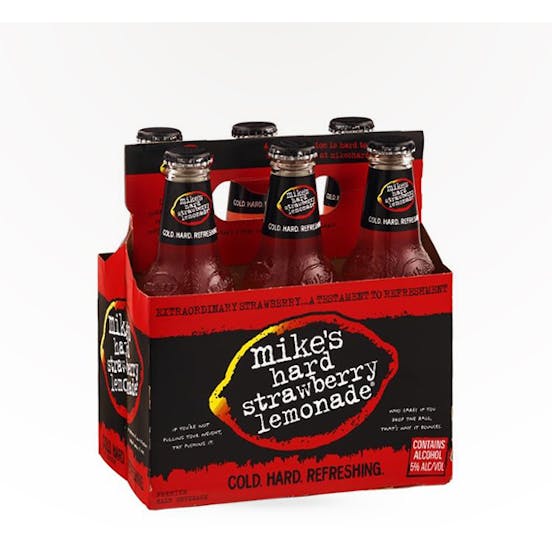 Mike's Hard Strawberry Lemonade 6 pack 12 oz. Bottle
For those who have been waiting ages for its release, the aroma of strawberries has finally been inf…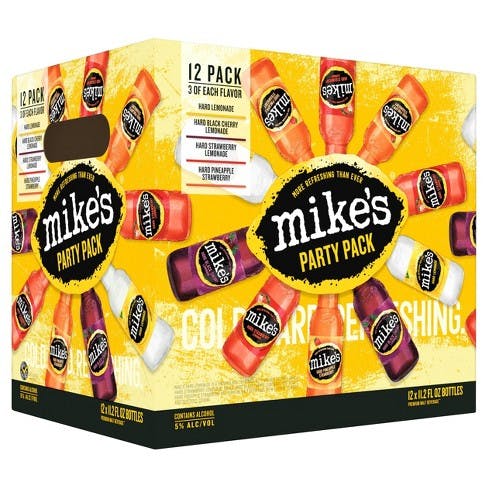 Mike's Hard Variety Pack 12 pack 12 oz. Bottle
Life is Full of Hard Choices. In This Case, They're All Good!! The Best of Mike's Hard is the way to…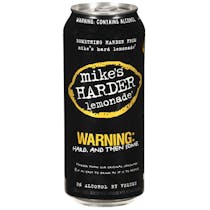 Mike's Harder Lemonade 23 oz. Can
For those who are looking for a swift kick, Mike's Harder Lemonade won't let you down. With the swee…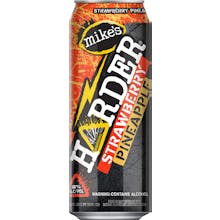 Mike's Harder Strawberry Pineapple 23 oz. Can
Mike's Harder Strawberry Pineapple is a rush of refreshment with the perfect balance of sweet and st…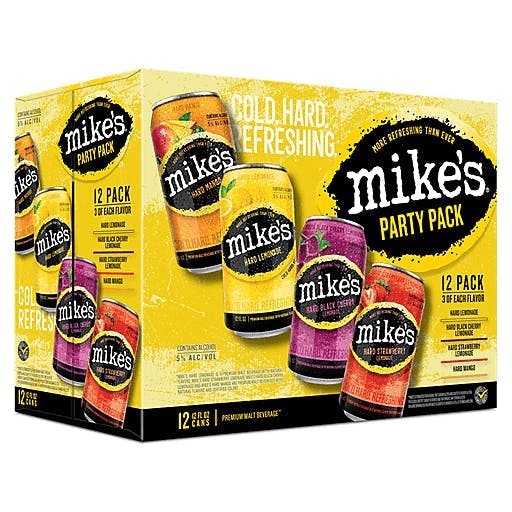 Mike's Variety Pack 12 pack 12 oz. Can
Mike's Hard Variety pack offers up four of our fan favorites: Lemonade, Black Cherry, Strawberry, an…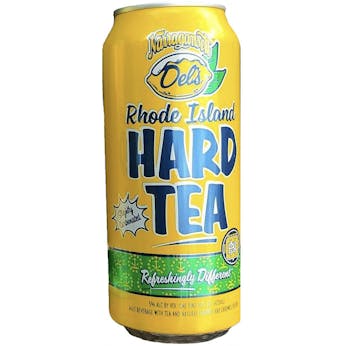 Narragansett Del's Rhode Island Hard Tea 12 pack 12 oz. Can
Lightly carbonated Del's Rhode Island Hard Tea combines natural tea flavor with a hint of lemon for…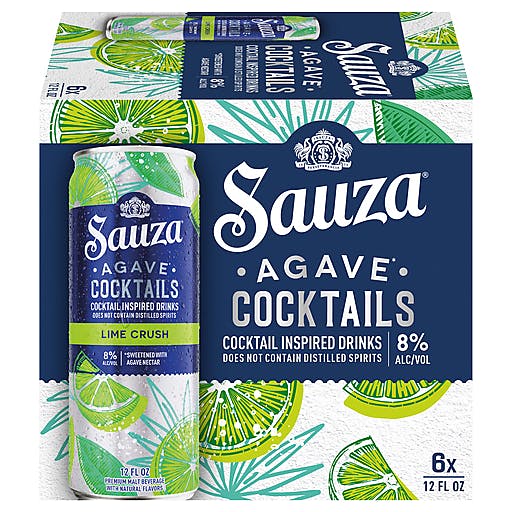 Sauza Agave Cocktails Lime Crush 6 pack 12 oz. Can
Flavored Malt Beverages- 8.0% ABV. Gather your friends and kick-back with these refreshing Aga…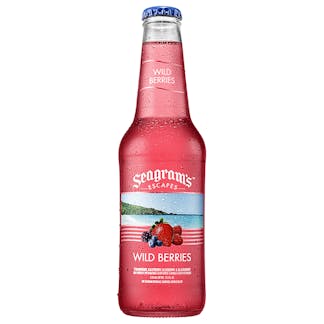 Seagram's Coolers Wild Berries 4 pack 12 oz. Bottle
Take a stroll down flavor lane and enjoy the sweet refreshing taste of strawberries, blueberries, ra…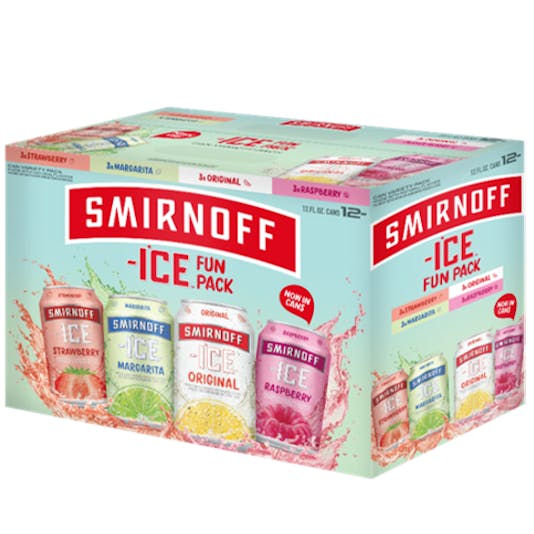 Smirnoff Ice Fun Variety Pack 12 pack 12 oz. Can
Try our deliciously refreshing Smirnoff Ice flavors from the 12oz. Variety Fun Pack. Featuring the O…

Smirnoff Ice Green Apple 6 pack 12 oz. Can
Crisp, juicy green apple flavor. Not too sweet, and not too tart.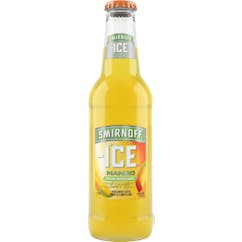 Smirnoff Ice Mango 6 pack 12 oz. Bottle
Add some fiesta to your next gathering with this fresh and tangy new flavor.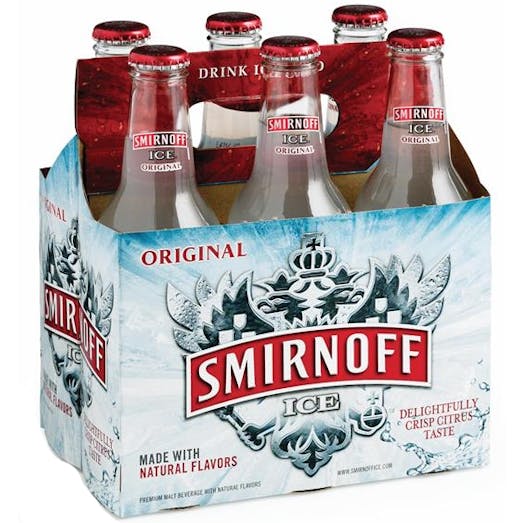 Smirnoff Ice Original 6 pack 12 oz. Bottle
The Original Premium Malt Beverage that started it all with a light, refreshing citrus flavor.