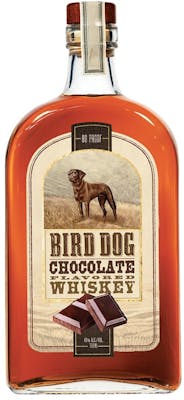 SKU: 49470
Bird Dog Chocolate Whiskey
---
---
Bird Dog Chocolate Flavored Whiskey exudes a luscious, rich milk chocolate scent, perfect straight up, on the rocks or in your favorite cocktail. Color: Golden Amber. Nose: Rich chocolate scents with the hint of bourbon. Body: Smooth, velvety chocolate flavors infuse with natural bourbon notes of vanilla and caramel. Finish: Light chocolate touches layer into a gentle cocoa and warm finish.
Tell Us Where You Shop
Are you 21 years old, or older?
-->