Belle de Brillet Pear Liqueur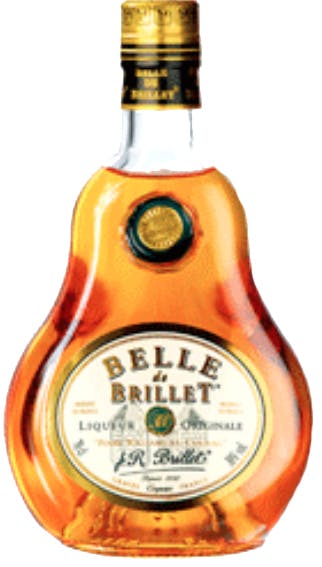 A unique blend of carefully selected perfectly ripe Williams pears and Cognac Brillet. Brilliant gold color. On the nose, all of the aroma of the Williams pears and in the taste of the Cognac Brillet in the mouth. This delicious drink without equal can be consumed on its own, with ice after a marvelous dinner and shared with friends.
Wine EnthusiastThis Cognac-based liqueur incorporates 20 pounds of pears in each 750-ml bottle, yielding a rich golden hue and bold fresh-pear scent. As a digestif-worthy sipper, look for a balanced honey and vanilla flavor profile, with a suggestion of pear on the finish. Ideal for cocktails, baking or sipping straight.