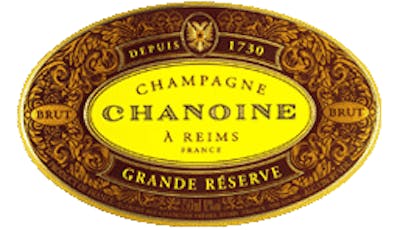 SKU: 56128
Chanoine Grande Réserve
---
---
A remarkable fine mousse rises against a background of intense gold. The nose is full of diverse and flattering aromas. On the palate, dominant notes of apricots and citrus fruits gives way to spicy aromas of pepper and gingerbread, and of butter, cream and tobacco. The subtlety of the mousse and the delicate freshness on the palate combine with the full-bodied structure of the wine. The complete impression is one of a generous and balanced champagne - a champagne of the heart.
Very soft, gentle Champagne, showing definite signs of a sweet dosage, with its flavors of brown sugar, baked apples and light acidity. It is full-bodied, which keeps the wine together, but it is too rich.
Light toast notes join lemon and apple in this dry Champagne. Has a chalky texture and finishes slightly coarse.